Seven Benefits of Studying e-MBA Online
Although they can be expensive and the entrance requirements are demanding, the Master in Administration has many advantages. Learn seven benefits of studying MBA online in Canada and find out why it is worth doing.
Higher Economic Income
The more qualified the employee, the better their working conditions and salary can be. For starters, the average salary of an MBA graduate is noticeably higher than that of a regular employee. Graduates of an MBA usually receive average salaries that can start from US $ 70,000 up to US $ 120,000, variable according to the company or institution.
Better Job Opportunities
In business, the academic trajectory of those who study for an MBA is highly valued. It is an investment in the future, which adds weight to your curriculum. Due to having a practical development in the program, this type of master's is highly valued by companies and, as a result, they are very well paid, but do not forget that this also means much more responsibility and hours of work! In addition to a better salary, the MBA student can achieve better job positions. Due to their knowledge, the professionals who graduated from these programs are likelier to obtain leadership and top management positions in companies.
Consolidation of a Good Network of Contacts
Studying for an MBA offers you excellent networking opportunities. You can expand your network of contacts during the academic period by interacting in a relevant way with colleagues, future CEOs or senior executives, professionals with extensive experience, and a strong presence in the market. Doing this will help you establish business contacts and good business references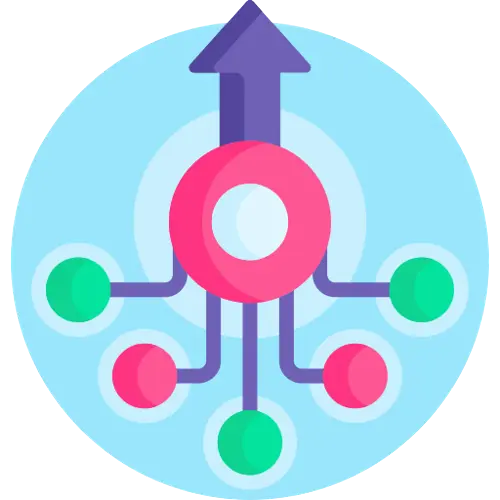 New Skills and Strategic Knowledge
Many people opt for the MBA to leave their comfort zone and acquire more knowledge to get out of the routine or reinvent themselves professionally. A master's degree in Business Administration presents the most current topics in the area and teaches the best way to apply the latest management techniques through practical projects and new approaches.
An MBA forces you to continuously improve as a professional and, in that way, puts you in a better position in the market. In addition to being part of a new network of professionals, you will have a new vision of the business world, a greater receptivity to changes in the environment, and a deeper understanding of your work environment. MBAs are designed to adapt to the dynamism of the business world, providing fundamental skills for graduates to succeed in their areas.
A Holistic Perspective on the World of Business
It is a common mistake to imagine that business only involves money and investments. In an MBA, you learn that perfecting yourself in the business world is much more than that. Unwinding the capacity of resource management, communication, management of work teams, types of negotiation, and motivation strategies are also some of the knowledge that a qualified professional needs. And that can be acquired in an MBA.
Leadership is another fundamental point linked to business management and administration. This is one of the special skills taught in these programs, providing a great competitive advantage over other professionals. That is why many organizations prefer to hire MBA graduates for senior management positions.
Stability and Job Recognition
The MBA only sometimes aims to help you get a promotion in your job but to consolidate yourself in the job you already have. If you can study for a master's or doctorate in your free time, your company will surely value the effort, maybe even offer to pay for it.
The Possibility of Undertaking
A good MBA program will help you be a good business connoisseur. This can be your fundamental step to becoming an independent entrepreneur and achieving success with your business.